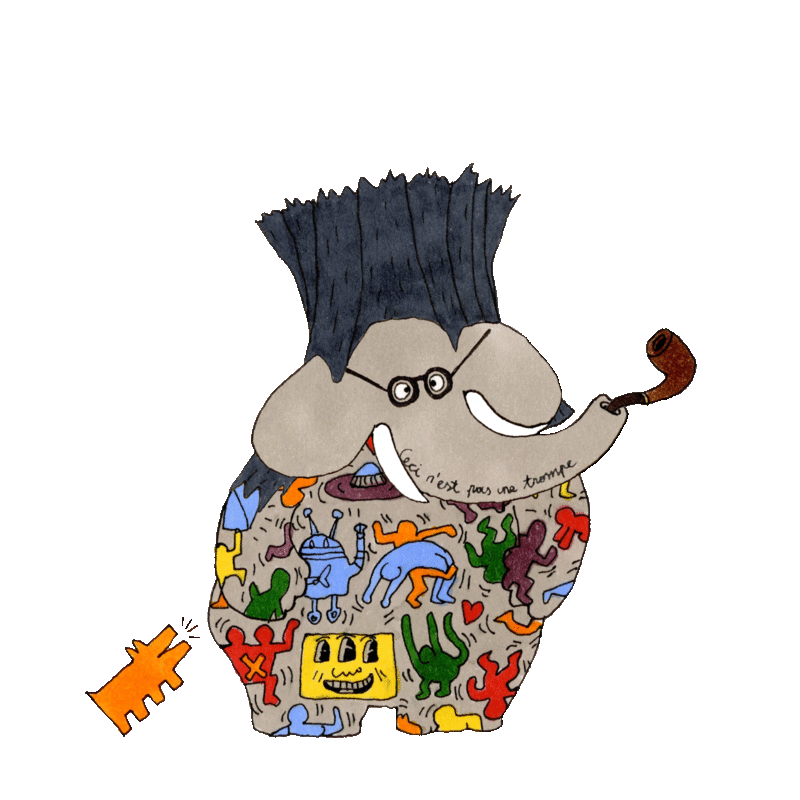 Huh?
Les Éléfants Terribles is a high concept collection of 2,754 randomly generated creative visionaries, all lovingly and obsessively realised from 373 hand-drawn cultural references of 'enfant terribles' from the wickedly wanky worlds of art/comedy/fashion/film/literature/music.
This is a meticulously researched art project, born from a deep dive into history's anarchic artists and their iconic work, all hand illustrated with rotring pen and markers on paper by Guillaume Cornet.
"GOOD ELEFANTS COPY,
GREAT ELEFANTS STEAL"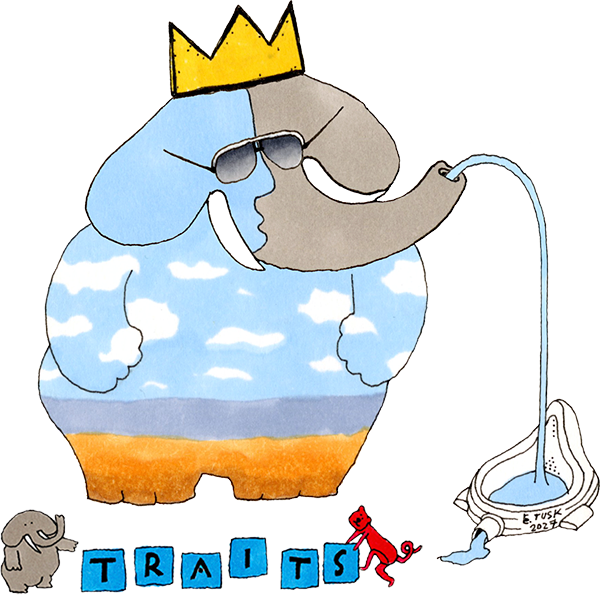 With big swinging trunks to match their even bigger swinging egos, these rebellious darlings delight in creating controversy! And while each disruptive trailblazer is unique, not all geniuses are born equal, some Éléfant Terribles are rarer talents than others…
Every trait is a playful pop culture reference to iconic enfant terribles. While some are more obvious nods than others, we invite you to speculate on the more obscure, hidden references, and the interesting juxtapositions and links you can make between them… many are intentional, but we expect there to be many more happy accidents. Also… the names for each trait are cryptic clues in themselves!
"I could've done that."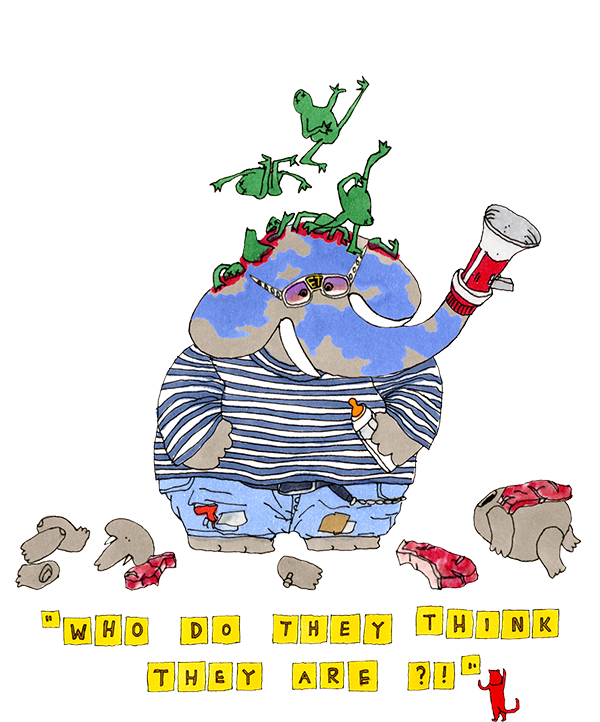 Sure, these mischievous mammals can get a bad rep. "Get a real job!" "You can't even hang it on a wall…" "I could've done that!" Yeah ok… but you didn't. They did. And you're still talking about it. Whether tripping their trunks off at a press junket, or penning their me-me-memoirs at a Thai rehab facility, you can bet your last Tez that they'll be sticking two tusks up at the establishment, and stampeding all over the status quo. In their world, the only currency is creation, and they live to disrupt your preconceptions and spark debate around the watering hole.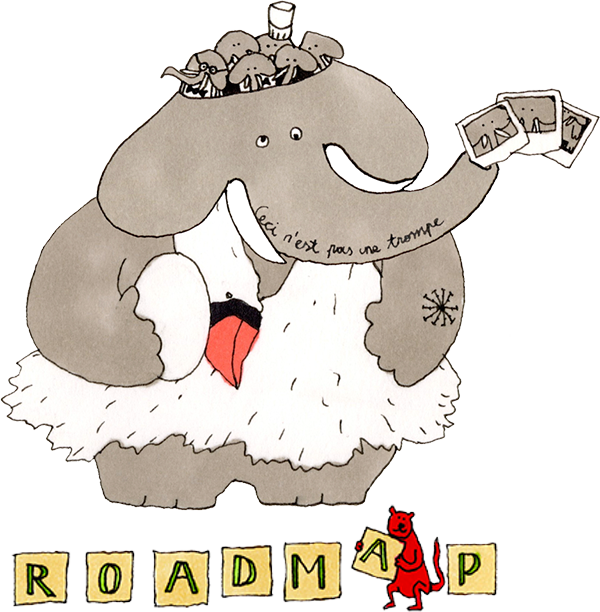 Roadmap
There's an expectation to have a set roadmap before a collection drops - but the truth is, no one can predict how a project will evolve between the artists and the community. When we started this project we knew we wanted it to be about the art. That has always and will always be at the heart of everything Les Éléfants Terribles is about.
We want to give a huge thank you to everyone who has collected, especially those who have enjoyed searching for the hidden meanings behind each cultural reference and exploring the possible relationships between them. So much research, consideration and love goes into every single detail of this project, so your genuine engagement means the world to us! It really does. And it has inspired us to keep creating…
So this is just the beginning!
Les Éléfants Terribles is not just a pfp collection, it is an on-going art project, with many new and creative developments in the pipeline that will build on our rich world of hidden references, whilst also establishing new forms for Guil's unique illustrations. The first new strand is the ELEFANCLUB…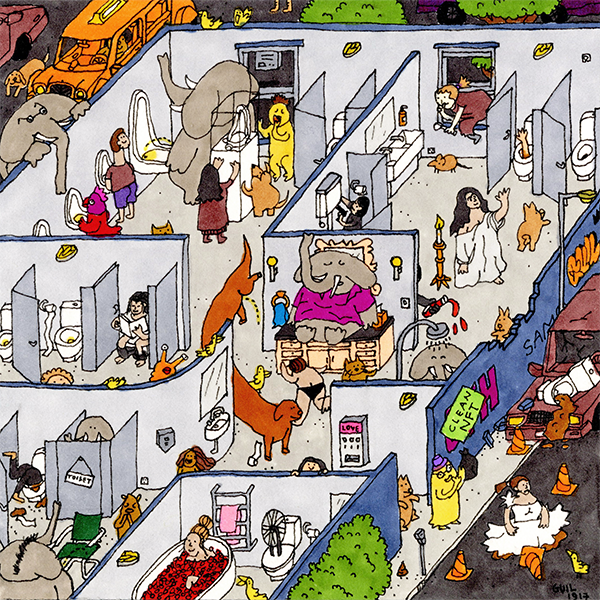 Elefanclub
Within a week of the release we introduced the ELEFANCLUB, which rewards Les Éléfants Terribles holders with scheduled free airdrops of new original illustrations jam-packed with hidden enfant terrible refs. Each piece comes with a corresponding 'cryptic clue poem' to help you spot the refs. ELEFANCLUB airdrops will vary in eligibility and regularity as it evolves with the community.
Team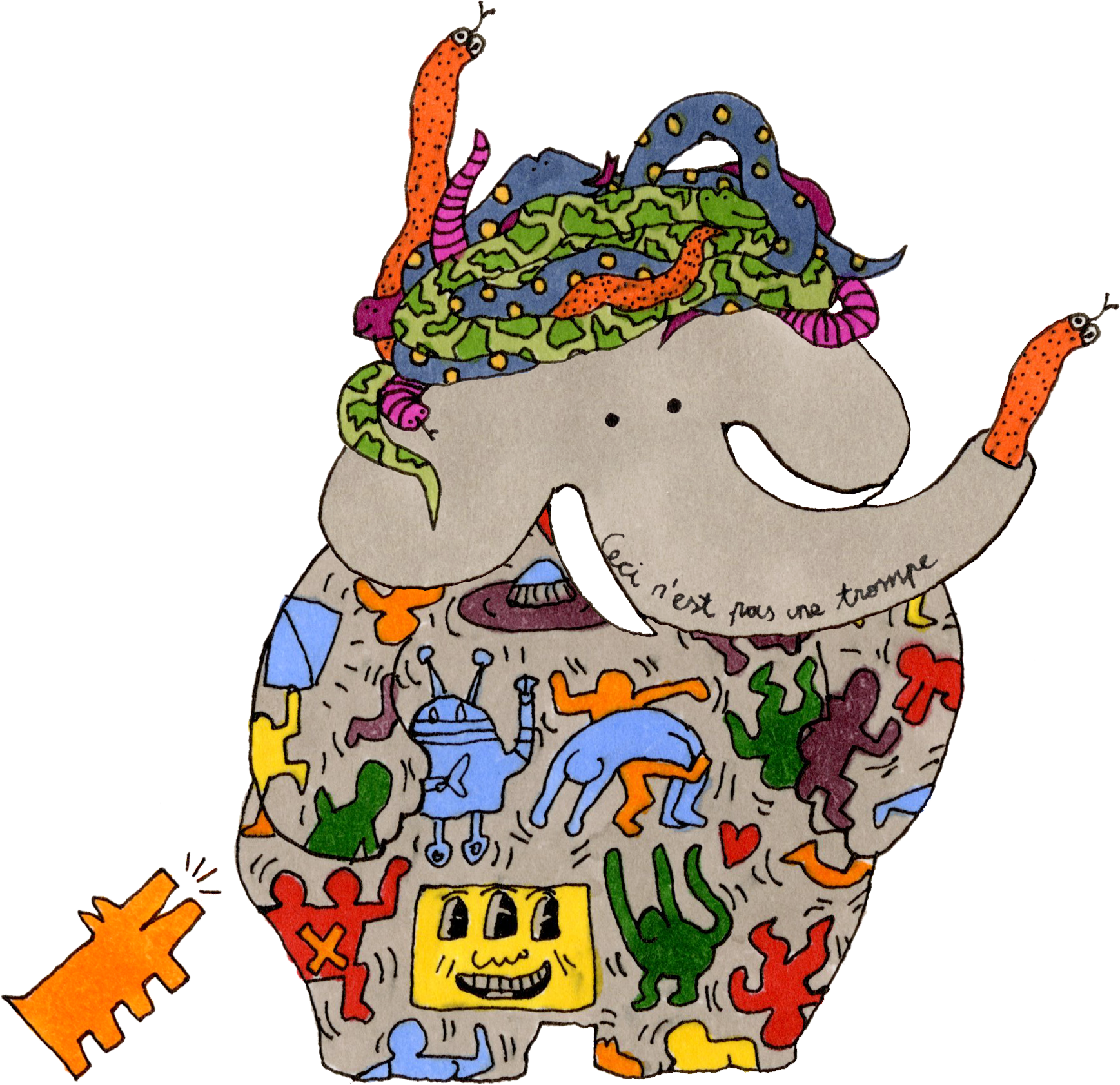 ARTIST + ILLUSTRATOR
Guillaume Cornet
French artist and illustrator who has exhibited internationally. Known for his meticulously detailed, hand-drawn scenes. Author of the children's book 'Elephants On Tour'. Yes, he likes Elephants.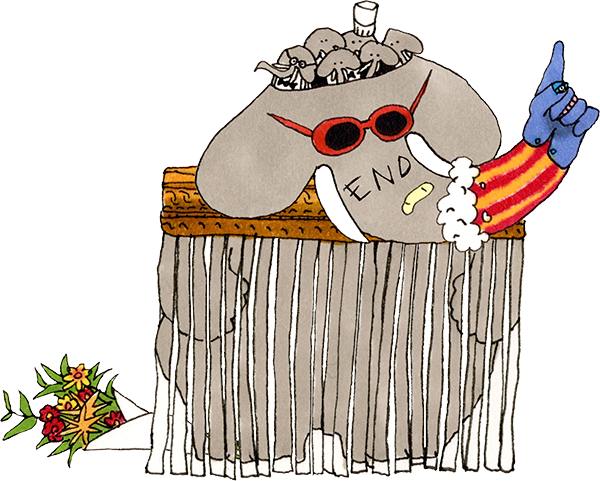 CONCEPT + CREATIVE
Only Child No Pets
BAFTA and Webby nominated only child denied of pets. Directed international ad campaigns for brands like Google, Apple, Sony. This is his first project in the NFT space. Now has two pets.
FAIR DISTRIBUTION
The Éléfants contract contains a provenance hash (An IPFS-hash that points to a document containing a mapping from token ids to a fingerprint of the art). This allows anyone to verify that we didn't assign Les Éléfants Terribles after minting them. Furthermore, at the start of the sale, the harbinger price oracle is used to randomise the starting id of the sale.
WHAT HAPPENS AFTER I MINT/COLLECT?
After you mint your Les Éléfants Terribles, the tokens will be visible in your wallet and in your objkt.com collection page. Initially you will only see the Éléfants crate and all traits will be hidden. The following day your unique Éléfant will be revealed to you!
HOW MANY CAN I MINT/COLLECT?
In an attempt to stop bots scooping up all the Éléfants we have limited the amount that can be purchased at a time. Wallets are limited to 1 Éléfant in pre-sale, and up to 5 in the public sale.
WHERE CAN ÉLÉFANTS BE TRADED?
Les Éléfants Terribles FA2 tokens have their own collection on objkt.com and can be traded there!
PROVENANCE
Crowdsale Contract: KT1LpHZdZmYxwKXqCMW1CSL3ttBP5gpevVjv
Token Contract: KT19BLv8px4VMLduVnYgahqFbsJ19FJXamUG
Provenance Hash: QmZ9ZsRdBSTTNpC9P9kY6wyFqVW8ddM8xUw7Kbm74CWYAF